About Jen Vitry, MS, CNS, LDN - Wellness Consultant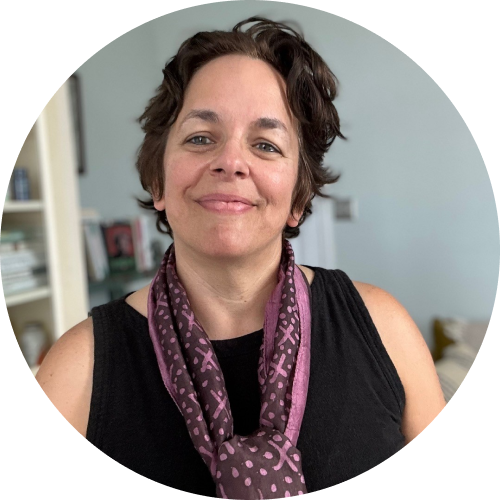 After a fulfilling forensic science career and running my firm for 13 years, I embarked on a transformative journey. I earned a Master's in Clinical Nutrition with a minor in Herbalism, and my passion for holistic healing led me to pursue a doctorate in Clinical Nutrition. During my demanding career, where I worked on death row cases and assisted numerous traumatized families during trials and hearings, I battled multiple medical conditions that necessitated a daily regimen of innumerable prescriptions. Unfortunately, these medications eventually led to gastroparesis, paralyzing my stomach. Even consultations with leading experts from the American College of Gastroenterology couldn't pinpoint the cause, and they proposed surgery to implant a stomach pump, stating that my stomach might never function properly again.
Driven by the belief in natural solutions, I sought out a Naturopath who offered the advanced labs I now provide to clients. Together, we identified food sensitivities and toxins as the culprits. Following a comprehensive protocol involving specific dietary adjustments, detoxification, and lifestyle changes, I achieved a complete recovery without surgery. I could discontinue all medications, regain full functionality, enjoy activities like hiking and playing basketball with my son, and reclaim my focus, energy, and mental clarity that had eluded me for five years.
This life-altering experience compelled me to transition from my previous career and embark on a path in holistic health to help others attain similar results. Many individuals grapple with conditions, relying solely on surgical procedures and medications for answers. The community must recognize that there are ways to uncover the root causes and implement natural solutions. I empathize with those facing the prospect of surgery and ongoing deterioration with no apparent alternatives, and I want them to know that there is hope for reclaiming their lives.
Education
Doctoral student, Clinical Nutrition, MUIH- 2025
Certified Nutrition Specialist (CNS) -American Nutrition Association, BCNS
Licensed Dietitian Nutritionist- Maryland
Master of Science (MS)- Clinical Nutrition & Integrative Health, Herbalism , Maryland University of Integrative Health
Herbal Series: Herbalism Energetics & Application- Rosalie Apothecary
Reiki Master- Usui Shiki Ryoho - lineage of Dr. Mikao Usui, Dr. G. Love.
BA, Tulane; Forensic Science Certifications
Affiliations
American Society for Nutrition (ASN)
American Nutrition Association (ANA)
American Herbalist Guild (AHG)
Academy of Integrative Health & Medicine (AIHM)
National Association of Nutrition Professionals (NANP)
American Holistic Health Association (AHHA)
American Academy of Forensic Science (AAFS)